Click the button below to become a donor and financially support the choral arts programs of the Northland Youth Choir. We'd be honored to list you among our donors.


 A CHOIR FOR EVERYONE!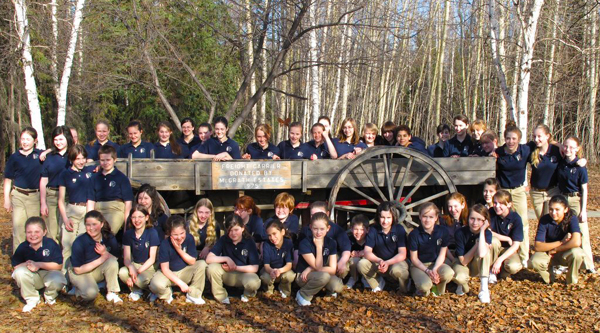 Established in July 2000, The Northland Children's Choir, Inc. provides quality music instruction in a choral setting. Starting with the Children's Choir, Aurora Women's Chorale was added in 2010, followed by the non-auditioned children's choir, DISCOVER, in 2018. Seeking a new home, the Sing-It-Yourself Messiah was added in 2021 and the Borealis Men's Chorale was established in 2022.
Read below for information on each of our choirs.opportunity to help develop good character and self-esteem in its members, hopefully resulting in lifelong benefits to the individual members and society. We bring together children and youth from across our entire community. Our choir is open to qualified singers from all cultural, economic, racial and religious backgrounds.
For more information, please call Janice Trumbull (214) 354-4587 or email.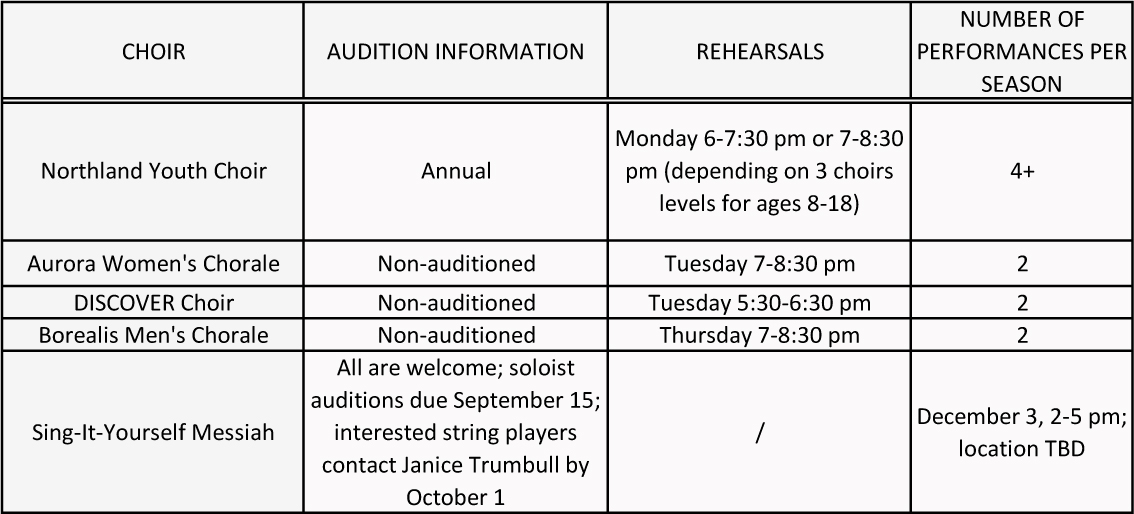 Learn about our other choirs: